White Sage Bundle
Regular price
Sale price
$10.75
Unit price
per
Sale
Sold out
The Sisters of the Valley White Sage Bundle was made available for sale due to public demand. Made of 100% white sage.
Shipping

The Sisters' products ship to all 50 states and worldwide
Share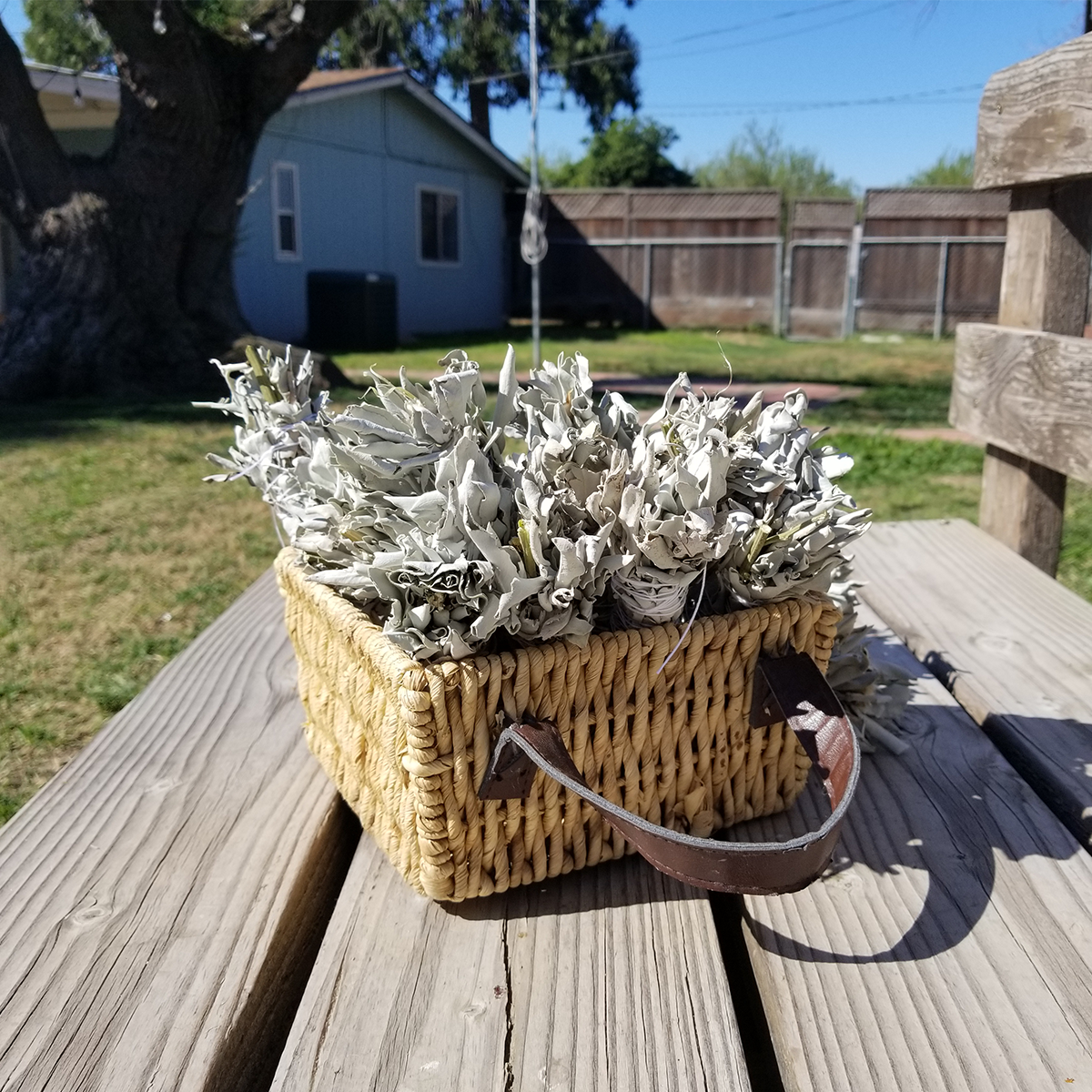 White Sage Bundle
From the beginning of recorded history, nearly all cultures have used sage or smoke to burn, cleanse and clear the energies. 
Until now, we have only made the bundles for our own use, but people have been requesting them and so we are making them available for sale, as well. 
What the Sisters of The Valley White Sage Bundle is made of
The Sisters' White Sage Bundle is made of 100% pure white sage, but we often use the sticks of the hemp plant as a center for the bundles.  We found the smell of the wood of the hemp plants to be pleasant and to burn slowly, like incense.  The bundles are wrapped with colored hemp string.
How the Sisters of the Valley White Sage Bundle are made
We make the bundles within a prayerful environment. We use these to sage before, during, and after moon cycle rituals, as well as when we make our products, when we make the products and when we bless our batches.